The latest advancements in silicon technologies have given birth to the connected devices which we have grown accustomed referring to as the "Internet of Things," (IoT).
The IoT extends from consumer-owner mobile devices to smart connected devices available in homes, enterprises, healthcare institutions and more. An IoT-focused research by Gartner published in February projected 8.4 billion connected things this year and this will grow to 20.4 billion by 2020, driven by the rapid growth of connectivity and consumer services. IoT spending is projected to reach $1.29 trillion by 2020 from the projected $737 billion in 2016.
Like us, you too might be wondering where are all these devices and money are going? Aside from the home and the enterprise, there are particular industries that are leading the way in terms of investments in IoT technologies.Research by Gartner on IoT usage in the enterprise cited that the adoption of revolutionary devices reached 43% of enterprises globally by the end of 2016. The report estimates that the total investment from 2015 to 2020 will reach $6 trillion among both consumer and industrial IoT markets, led by the latter's continuous growth.
There are notable industries leading the way with IoT investment and adoption and this post will highlight the top industries utilizing the Internet of Things which will bring this adolescent technology closer to maturity in the near future.
Manufacturing
The Internet of Things has harnessed the power of networked automation systems and it's thriving in industries such as manufacturing. In fact,a 2016 IoT investment report by IDC revealed that manufacturing made the largest investment in connected devices, spending $178 billion in total. Over time, as the technology improves and advances in processing power and knowledge through sensors, its use will extend to all industries.
In manufacturing, the IoT works in two areas: inward facing (optimizing systems and saving cost) and outward facing (enhancement in customer usage). Connected things are being leveraged by manufacturing in inward facing approaches by optimizing their processes, monitoring equipment, and doing preventive maintenance on equipment. Meanwhile, outward facing approaches are using the IoT in manufacturing by examining product usage, maintaining a network link to those products, and sampling usage data as well as measured data from sensors.
Transportation
Another industry that made massive investments in the IoT is transportation, with $55.9 billion in 2016. Most of the spending in technology for transportation is driven by investments in freight monitoring systems.
There's an increase in the number of freight and public transportation vehicles that are being equipped with connected devices and sensors that assist organizations in scheduling maintenance, optimizing fuel consumption, and training drivers. With the recent ruling by the government to usher in Electronic Logging Devices (ELDs) in the United States, the IoT will continue to be utilized as mobile devices will be leveraged in monitoring drivers and their performance on the road.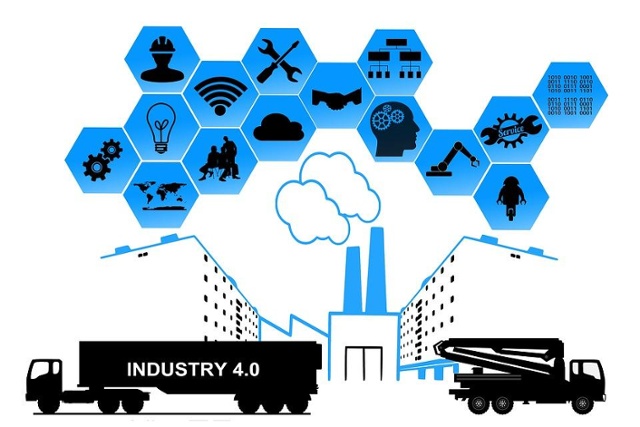 Consumer electronics
In the past year, we have seen the rise of home and office automation systems as well as digital assistants that run beyond smartphones, such as the Amazon Alexa and Google Home. Digital assistants will reach over 4 billion devices by the end of this year, with Google and Samsung taking the lead, according to the latestAI market report by the IHS Markit.
Mobile devices will account for the largest share of AI-powered devices. Apple continues to improve Siri, while Samsung just launched their own proprietary mobile AI solution called Bixby.O2 listed the Galaxy S8 Plus' standout features and explained that Bixby is a smart personal assistant and info service that allows users to do things easily whenever they need help. It learns patterns from user's mobile habits and is able to recommend content and services. At present, AI and machine learning are still in its infancy stage, where developments are ongoing to perfect the technology.
Healthcare
Compared to all other industries, the healthcare sector will have the fastest rate of spending and growth in terms of the Internet of Things in the years to come. A couple of years ago, we saw the rise of wearable devices and smartphones with health monitoring sensors. There was also an increasing demand for telehealth services worldwide in the years gone by.The use of the IoT in the healthcare sector is very broad and ranges from medical machines, patient monitoring systems, real-time equipment location monitors, and more. There have been advances in implants and prosthetic technologies, too.
Conclusion
As dependency in the IoT increases across all industries, it becomes even more imperative to ensure the security of these devices from cyber attacks.It's recommended that all companies work closely with their respective IT departments and enable a cohesive security plan on the use of technology and consumption of data moving forward. As these industries continue to fuel IoT expansion, we will continue to unveil the abundance of devices and acceptance of web-based and connected technologies.