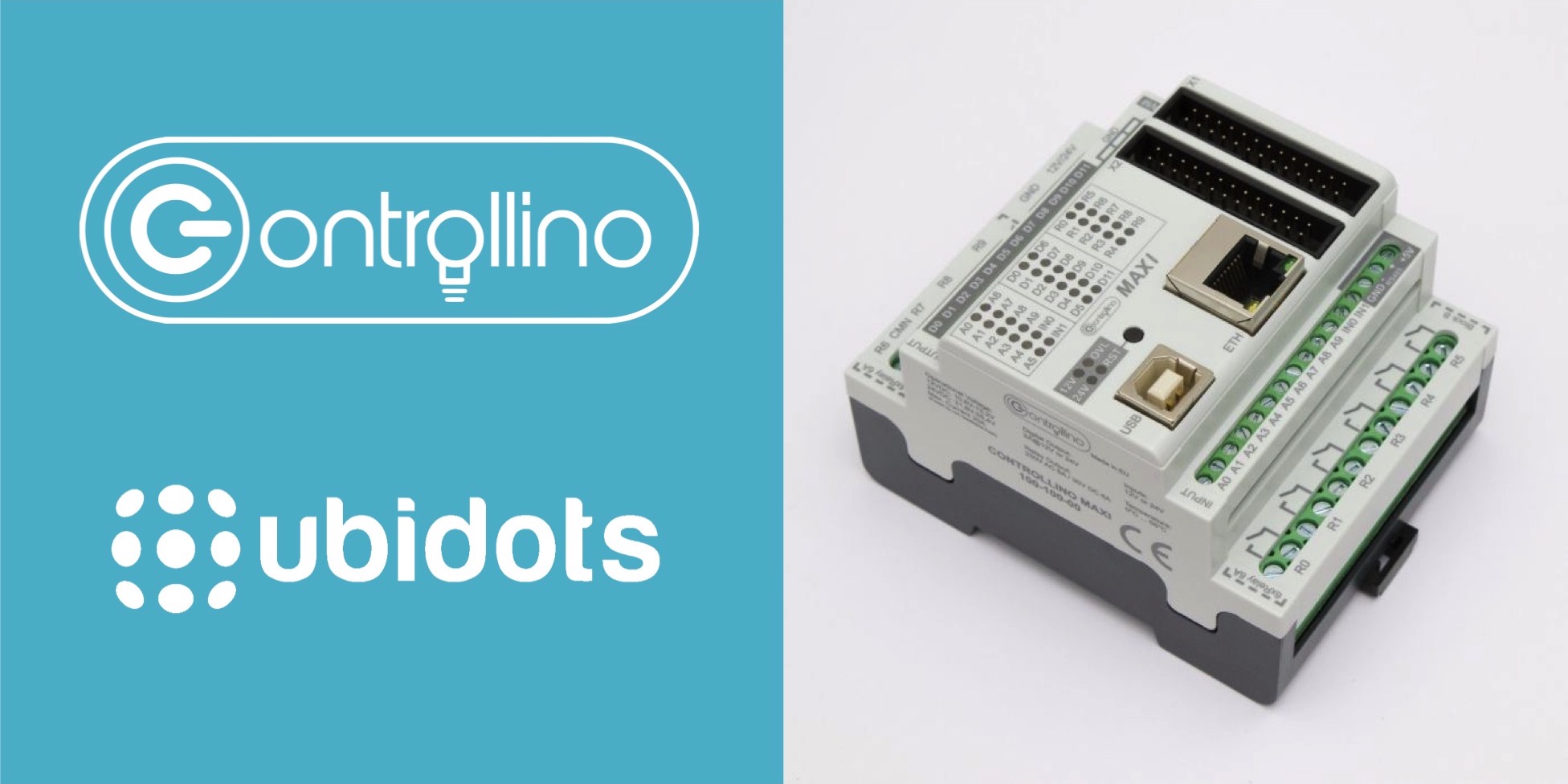 Ubidots and Controllino partner for affordable Industrial IoT Solutions without the headache.
Ubidots is thrilled to welcome Controllino to the Ubidots ecosystem of device manufacturers and providers. We have been playing around with countless devices these past few years and the Controllino is just simply amazing. This industrial PLC device is freely programmable to your needs and specifications and is based on the Arduino open source software technology to tailor the MINI, MAXI, and MEGA Controllino boards to tackle the shop floor's most desirable data collection and automation needs.
System Integrators just got a huge value boost with this great new partnership to tackle the increasing "Industrie 4.0" requirements without having to learn proprietary programming languages of legacy Industrial PLCs. With Controllino and Ubidots, you can customize and personalize every aspect of your IoT solution from the device to user access portals and user management features. Just like Ubidots, Controllino offers a range of OEM and white labeling services (eg. device logos and shipping package) to customize your hardware to match your likeness. Pairing robust Controllino's hardware with the personalization options of Ubidots for Business, your applications are 100% personalized and can control and automate just but about anything.
Look no further than Ubidots and Controllino hardware and software combination for your Industrial IoT applications. The customizable hardware of Controllino with a point-and-click develop environment of Ubidots, your IoT needs are deployable with your exact specifications, quickly, economically, and easily. A winning combination for all and without breaking the bank or the frustration complex of setup.
Learn more about Controllino and Ubidots
Controllino is an IoT Arduino compatible open source PLC device for private and industrial uses in automation, monitoring, and control systems. Sold in three sizes, MINI, MAXI (Standard Automation) and MEGA, the Controllino devices are built around Atmel's ATmega328 and the ATmega2560 microcontrollers and perfect for your industrial grade solutions. Controllino brings Arduino simplicity to the shop floor for one the quickest, simplest, and efficient additions to any business' digital transformation.
Ubidots is an Internet of Things (IoT) Application Enablement Platform that empowers businesses to build IoT applications that turn sensor data into actionable insights. Hiring an engineering team to develop an IoT application that both functions and looks great is costly in both time and money, so we did it for you. Ubidots exists as an efficient and economical resource to integrate the power of the IoT into your business or research.
Have a Controllino device already? Connect to Ubidots and display your data today with this short setup guide.