Last week we had the chance to present at the EmTech event -Latam Version- organized by MIT Technology Review. It was a place full of energy, with speakers like Jordi Muñoz, co-founder of >3DRobotics and Kathleen Kennedy, president of MIT Technology Review.
In his presentation, our CEO Agustin Peláez provided examples of current IoT applications built using Ubidots, as well as sharing an optimistic view on the future of IoT.
He also shared his heart rate in real time during the presentation!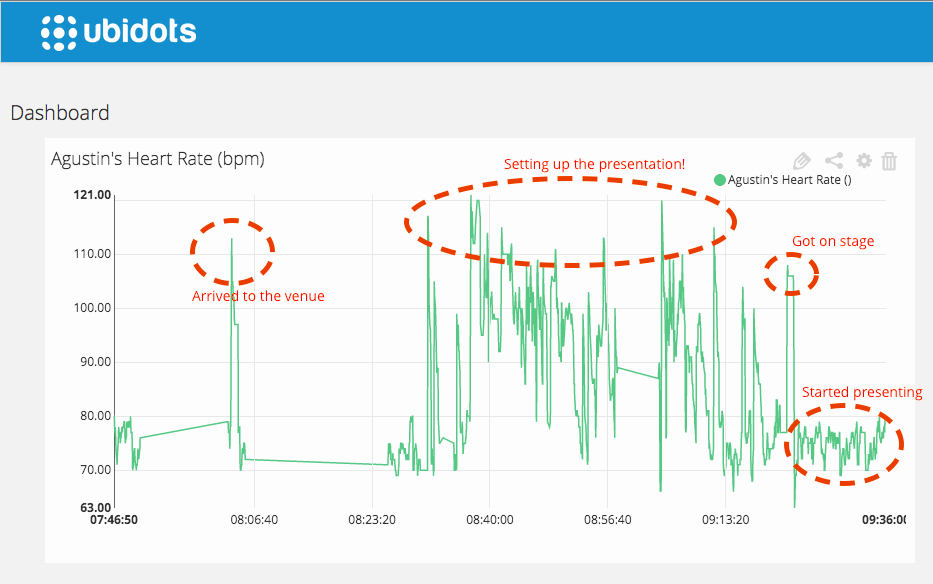 A new economy thanks to IoT – Ubidots @ MIT EmtechCO event from Agustín Peláez.