February 22, 2018, Ubidots is pleased to announce its technology partnership with WIZnet, the sole innovator to patent the hardwired TCP/IP technology into a microprocessor chip back in 2001. Since then, a yearly average of 10 million WIZnet chips have been used in various embedded Internet devices worldwide and WIZnet and Ubidots have joined forces to ensure system integrators and IT innovators have not only the hardware requirements to power critical IoT applications but also the software to display, computer and visualize the sensor data in real-time.
A leader in Open Source Hardware, the WIZnet hardware solution consists of hardwired TCP/IP technology, with the Arduino Ethernet Shield that has been recognized as the de facto standard for IoT. (Arduino is an open-source electronics prototyping platform based on flexible, easy-to-use hardware and software.) The complete series of WIZnet hardware makes your solution simple with the advantages of Arduino and Ubidots.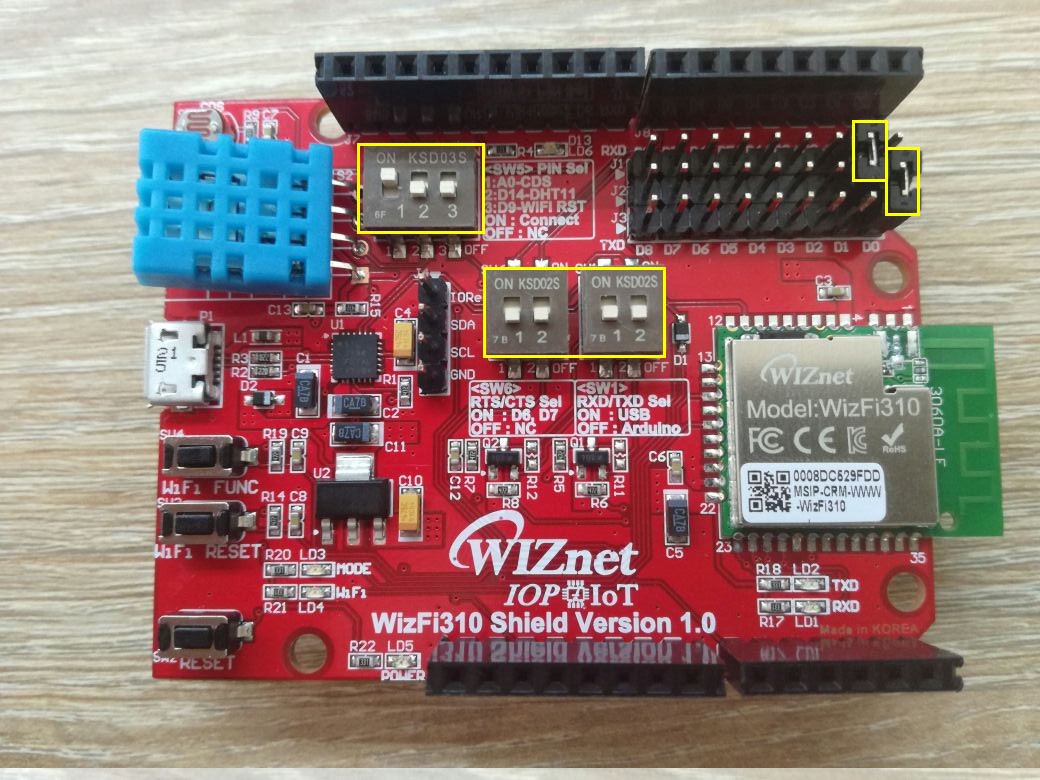 Learn more about Ubidots & WIZnet
Ubidots is an Internet of Things (IoT) Application Development Platform that empowers system integrates and innovators to launch control, monitoring, and automation applications that turn sensor data into actionable insights. Hiring an engineering team to merge the physical world with a digital world and create IoT applications that both functions and looks great are costly in both time and money, so we did it for you. Ubidots exists as an efficient and economical resource to develop private cloud-based IoT applications and integrate data-driven solutions into enterprises and research.
WIZnet provides Internet processors for the IoT. WIZnet is the sole innovator of patented hardwired TCP/IP technology embedded in an ethernet chipset. Founded 1998, WIZnet operates its headquarters in Seoul, South Korea and works with 70 global distributors. WIZnet has two missions: Glocalization and Open Hardware Platform. Glocalization is for customized technical support to loyal customers. Open Hardware Platform is to become a market-leading standard of Internet Processor in a new ecosystem of the electronics industry.
Want to get started today
Learn to connect your WIZnet WizFi310 to Ubidots and visualize your data with just a few simple steps and this simple tutorial.
Additional WizFi310 info is available here.