IoT is all about merging the physical with the digital - using sensors and actuators to transform processes, companies, and even entire industries. But a vast amount of physical data already resides in the digital domain, be it in the form of external APIs, public datasets, or even just a spreadsheet in your computer. Ubidots Plugins are here to glue it all together.
Making manual measurements actionable
Indeed, a large portion of the data driving many of today's decisions - like whether a river's water quality is good enough for human consumption - is still obtained manually. Think of the quality control operator in a manufacturing facility counting and logging defective units with an Excel spreadsheet, or the nurse gathering patient temperature records to submit to the health ministry at the end of each day, or the hydrologist perched 40 feet above a river making water-quality measurements from a swaying cable car.
Ubidots Plugins aims to help IoT integrators and entrepreneurs tap into these powerful yet isolated data sources. By coupling them with the development tools they already use - such as live IoT dashboards, alerts or reports - these measurements can drive smarter decisions.
An evolution of our industry-leading IoT Cloud Functions
A couple years after its launch, and despite serverless functions being nothing new back then, Ubidots Cloud Functions (a.k.a "UbiFunctions") became known as the reliable yet easy-to-use, purpose-built cloud functions  alternative for IoT data management.
Initially designed as a parsing mechanism to decode device-specific data frames coming from Sigfox or LoRaWAN platforms into Ubidots-compatible JSON payloads, UbiFunctions empowered users to build their own data extraction and transformation functions. Their projects often went above and beyond the potential use cases we'd designed them for, incorporating live energy prices, location of public transportation vehicles, website scrapers, currency exchange rates, streamflow conditions, solar irradiance, weather data, and more.
This diversity of applications was the inspiration and driving force behind the development of this entirely new module - one that makes it even easier to connect external data sources and services to your IoT Application.
Ubidots Plugins: The simplest way to connect apps and services to the Internet of Things. (Click to Tweet this!)
Creating your first Plugin
Plugins are now live and available to all Ubidots users with IoT Entrepreneur plans and above. We're launching the following plugins today, and will be releasing more in the near future!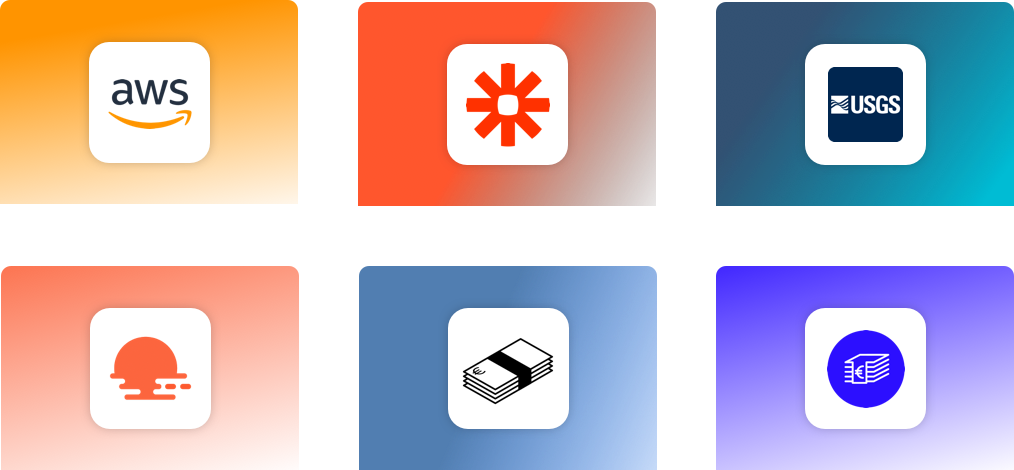 Ready to connect your first Plugin?
We hope you enjoy this module as much as we enjoyed developing it. Have a Plugin idea in mind? Join the conversation here. We can't wait to see what you build!