Today Ubidots and NCD.io proudly announce a partnership to provide cutting-edge technology within the IoT industry, aiming to enable companies  to monitor and control their environment.
With more than 26 years of experience, NCD.io designs and manufactures tools controllers, sensors and accessories to control anything and anywhere. In conjunction with Ubidots, companies can build customizable applications with constantly upgradable hardware. As IoT needs  continue to change, companies' hardware will never be obsolete.
NCD's sensors have many features that help with condition monitoring and predictive maintenance that factor into Industrial IoT projects, assets and facilities well being. NCD's Predictive Maintenance Sensors are proven to provide accurate data by means of temperature, vibration, acceleration, velocity, and current.
How can this help maintain machine health, and ultimately save time, resources, and repair costs?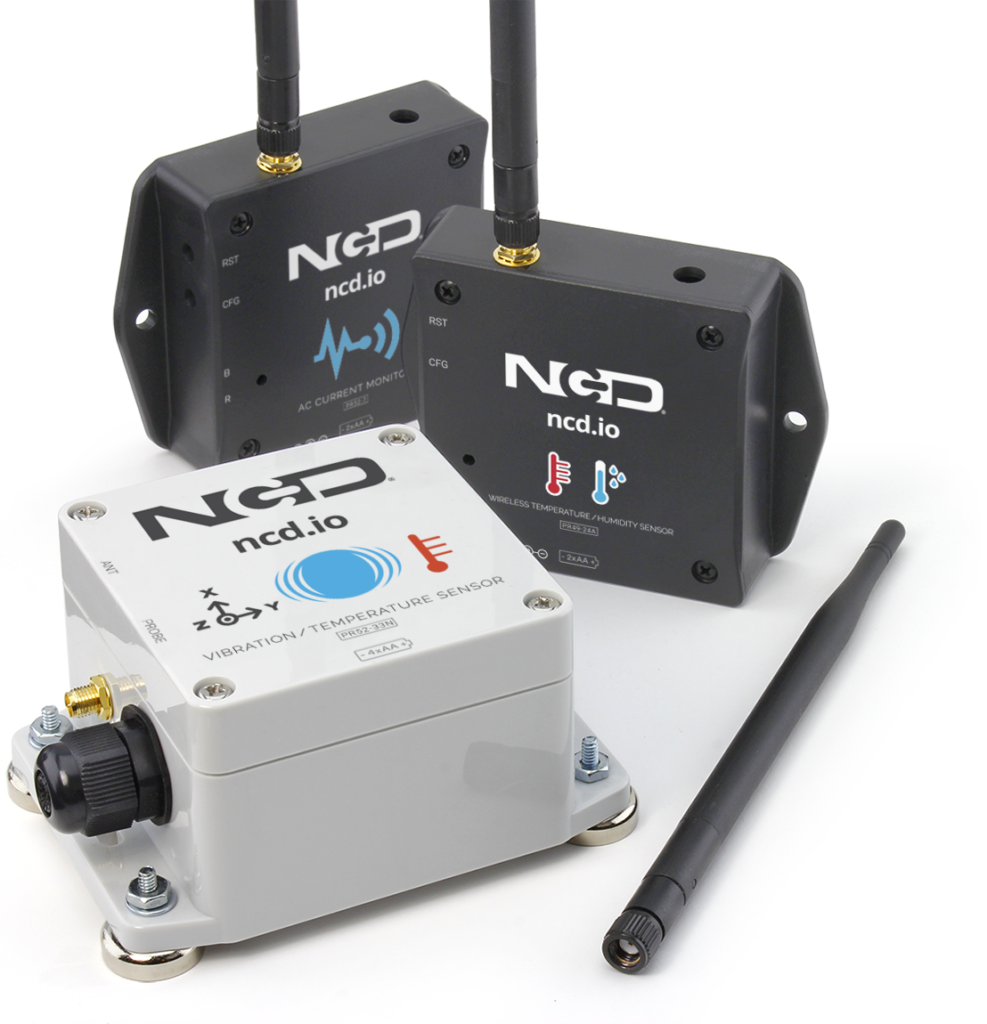 Temperature – Temperature monitoring is an imperative part of maintaining machine health. Motors for example, need to maintain a cool enough temperature to operate safely. If the temperature on a motor increases to an unsafe level, this could cause harm to the motor, and also cause a reduction in current efficiency. While monitoring temperature for machine health, the root cause analysis can be determined by using IoT Predictive Maintenance Sensors, and Ubidots IoT Applications Cloud Platform.

Vibration – Monitoring vibration to maintain machine health is also a crucial aspect of machine health. If a large motor or machine has too high a level of vibration (velocity and displacement) it could cause harm to the machine. By monitoring the level of vibration a machine is operating at, companies can ensure a proper measurement at a safe distance from the factory floor.

Current– A sizable resource from a facility's assets, is current. When there is an immense amount of current being produced, the likelihood of malfunction increases. Monitoring the amount of current that is being produced from one's machine will allow proper root cause analysis to be determined.
NCD IoT Sensors can be used with an IoT Edge Computer Gateway Device, which receives data wirelessly, and sends this data to Ubidots via Ethernet, Wifi, or Cellular Network. The IoT Edge Gateway can support +/- 50 Sensors in one installation, depending on how often the sensors are set to report data.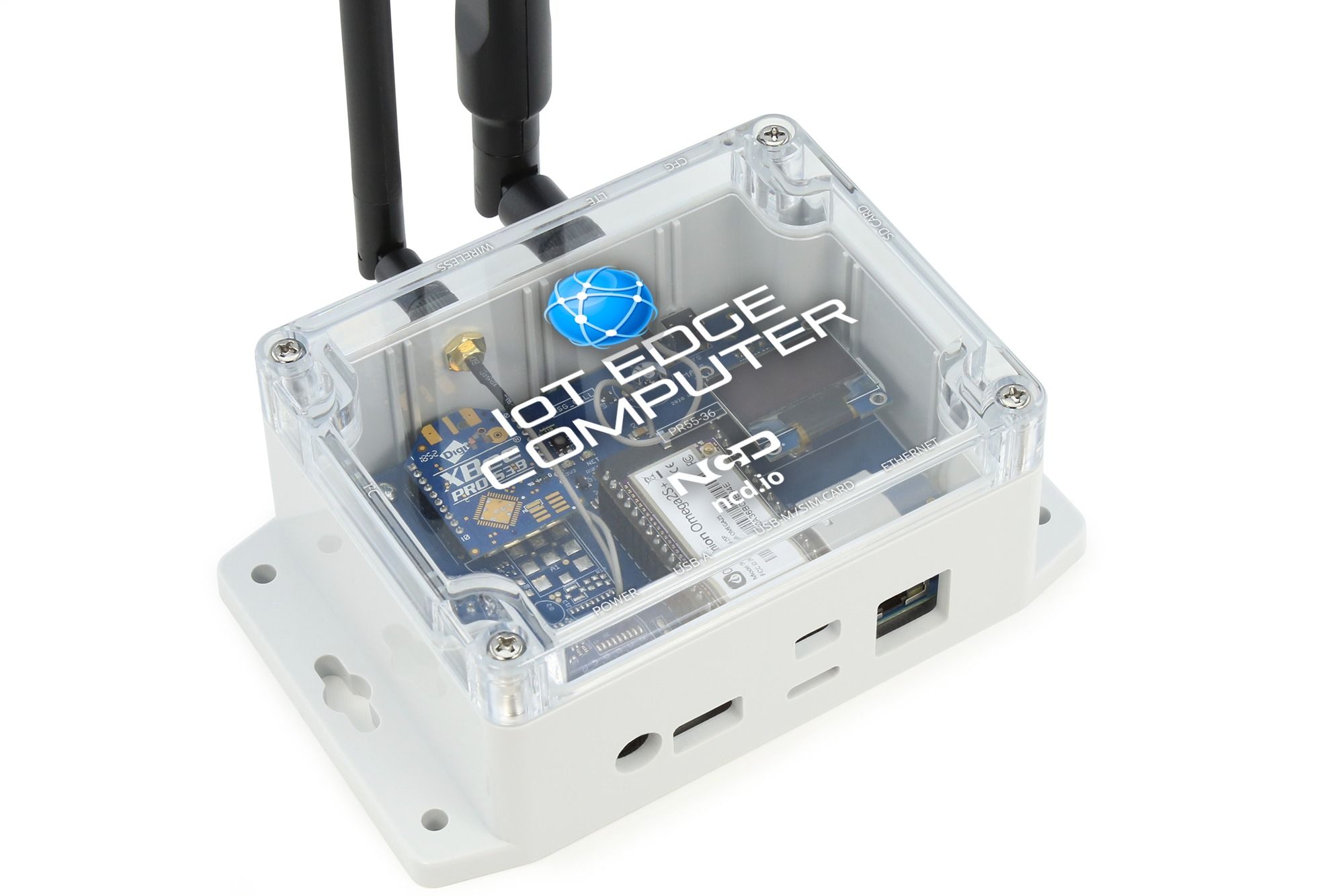 With these value-add partnership in mind, Ubidots's CEO, Agustin, says:
"We are fascinated with NCD's wide variety of robust products and all the possibilities it provides to mix-and-match every kind of sensors and controllers. Partnering with them is a true honor for us, as we know we'll have a reliable partner on the field, and even better, with an agile and versatile team behind. The combination of both helps you make the best informed business decisions"
Ubidots and NCD.io hope this partnership will allow System Integrators and aspiring IoT Entrepreneurs to more easily deliver complete turn key solutions for their markets.
Check out this technical guide to see how to integrate them both, in just a few minutes, and this webinar to see how to build your own Predictive Maintenance models using Ubidots and NCD.io.
To deploy Industrial solutions for monitoring or management, check out the full Enterprise line of NCD.io sensors that can be connected to Ubidots to enrich data to make decisions and improve processes.
Ready to use Ubidots and NCD together? Ubidots users that purchase from NCD.io receive an extra 10% off by using the code ubidots at checkout!
Learn more about Ubidots & NCD.io

Ubidots is an IoT Application Enablement platform for companies  without the time or energy to build an entire, production-ready IoT application themselves. From device-friendly APIs to a clean UI for your end-users, Ubidots provides the essential tools for companies to make better decisions based on data—without having to hire an expensive team of engineers to develop and maintain a customized solution.
NCD.io is disrupting the automation industry with their expanding modular, plug-and-play hardware platform that allows assembly of complex automation electronics in seconds, with no soldering required. They're trusted by industrial giants and the US military and they've designed and custom manufactured thousands of products in the US. NCD.io sensors offer long-range, price, accuracy, battery life and security features, being an affordable choice which exceeds the requirements for most industrial, as well as consumer market applications.