Hi,
I am trying to build a Type to apply to a group of sensors. It works fine when the variables are all raw. When I try and add a synthetic expression (one I successfully use elsewhere) it throws an error. Any suggestions?
Synthetic Expression: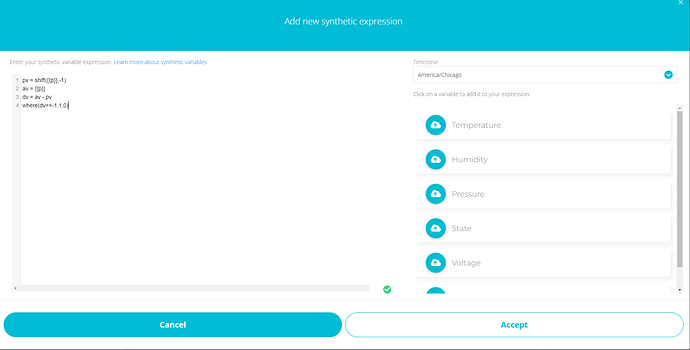 Type Screen: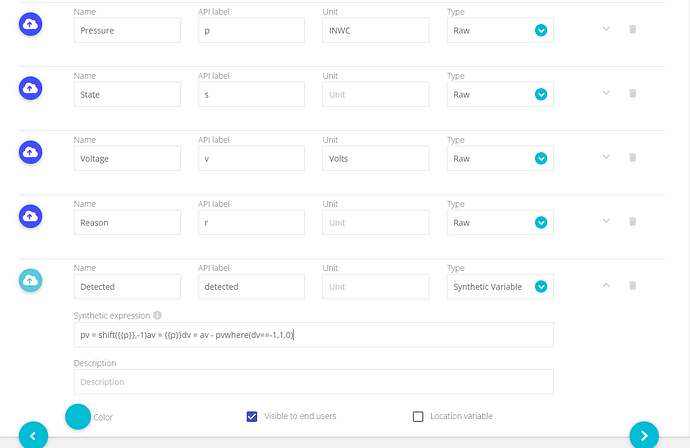 Error Presented: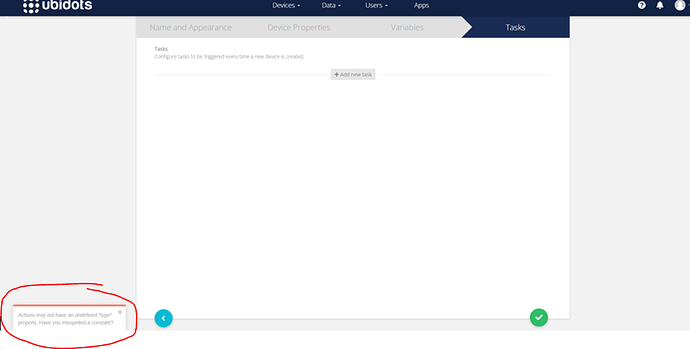 As soon as I remove the synthetic expression the Type goes back to working.