Hi! I have following problem: I came back to Ubidots after a few months and I wanted to update formula for calculating my synthetic variable. The variable looks as following: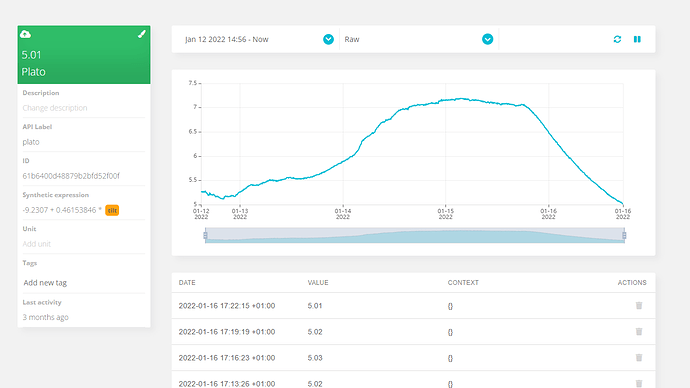 Few months ago it was working properly as the image shows. But now I cannot edit the variable formula or create new one from scratch - it always fails the validation: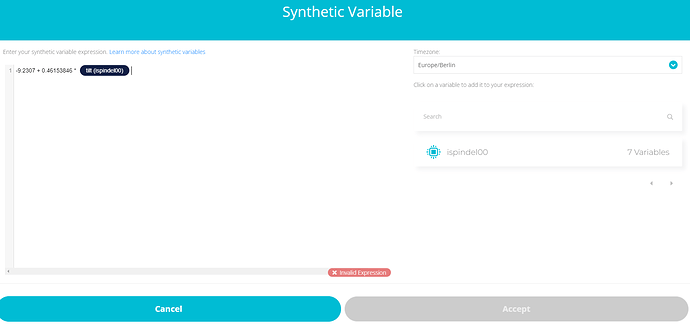 No matter what it always shows the 'failed sign' whether it is simply rewriting the device variable, "1+1", "1" or anything even thought it used to work. I've got STEM plan, one device - experimenting with brewing measuremengs. Could you please advice?