Hi, I am currently using the UBIDOT library (https://github.com/ubidots/ubidots-particle) version 3.2.3. Author=Ubidots devel@ubidots.com, Jose Garcia jose.garcia@ubidots.com
maintainer=Jose García jose.garcia@ubidots.com
When I add this library to my VS Code project and compile the Ubidots Example SendValuesTCP, I get 28 compiler warnings listed. The code 'does compile' without errors, but why are there so many warnings?
Here is a sample of them: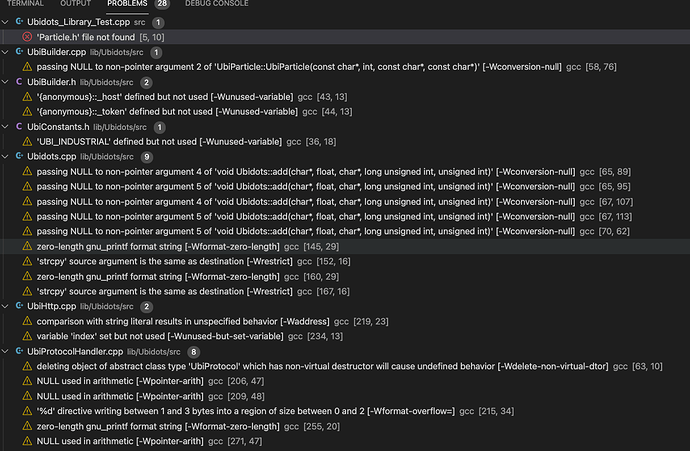 Compiler Output
Compiler Warnings for Ubidots Example.txt (16.7 KB)
I have also included an audit of the Particle VSCode environment.
Particle Envirnment Audit for VSCode.txt (13.3 KB)
Thanks for your feedback.