I have a remotely deployed Teltonika RUT955 modem router, with a sim card for internet connection and run from a 12V battery. It has a modbus pressure gauge and analogue temperature probe connected. The device data are being read by the router ok, and I can get the 'modbus data to server' function to read the registers that I want to send to Ubidots.
But I'm struggling to send the data to Ubidots, although it looks like it should be able to. Does anyone know how to get it working?
I've tried many times to correctly fill in the options on the 'Data to server' page on the router, but cannot get a device to appear in Ubidots. The settings I've tried are described here: https://wiki.teltonika-networks.com/view/RUT955_Data_to_Server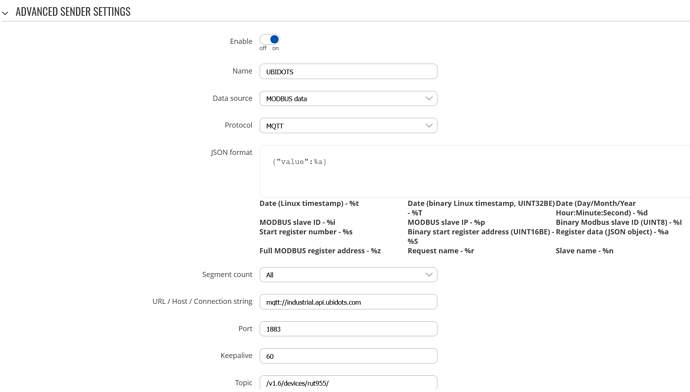 Any pointers would be very appreciated!