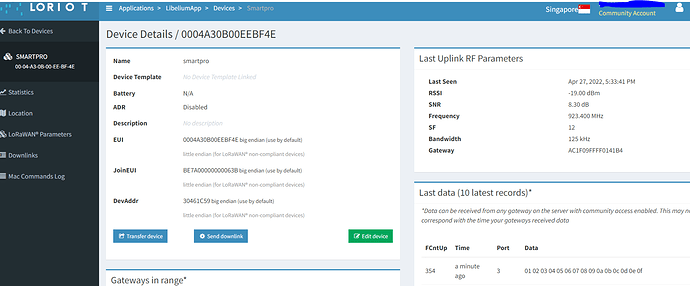 Im trying to get my data send to Ubidots.
create a funtion inside ubidots using this link:
Ubidots HTTPS - LoRaWAN Network Server Osprey (v7.x) - Documentation Hub
also use this link for the coding by ubidots:
Integrate your LORIOT data with Ubidots using UbiFunctions | Ubidots Help Center
im stuck at decoder part.
My data are in hexadecimal. as in picture attached.
your help are greatly appreciated. Thanks