Hi, is it possible to display the Event Logs provided on the Event section at the main dashboard?
For example: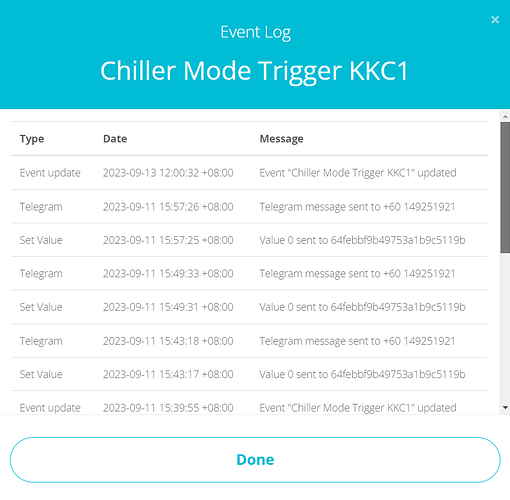 This is the event logs that can only be viewed on the Event section. How do I display all this information on the main dashboard?
I've read that you can send the information to a single variable using GET request function but I am not expert on that area. If possible, is there any sample of full steps needed to achieve this as well as the sample code for the ubifunction.
Thanks.