Here's an interesting one… I've setup a values table widget in my dashboard to show daily summaries (max, min, sum). It works fine.
When I set a date range to something like "Last 30 Days", it shows a maximum of 10 rows (days) at a time.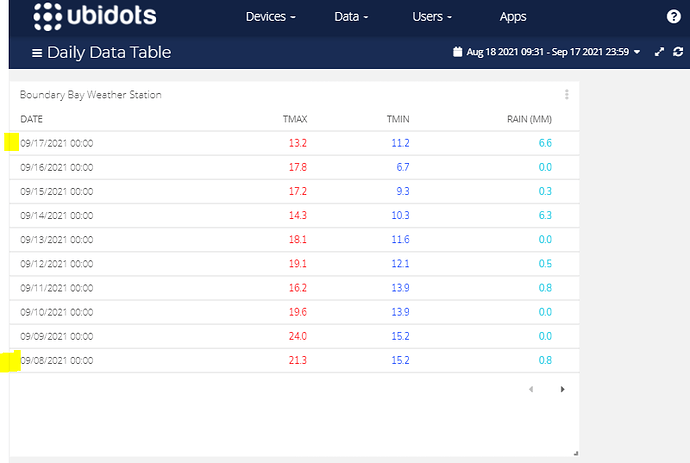 Note in screenshot the dates are 9/8 to 9/17.
When I click the forward button to move to the next 10 rows, it shows 8/28 to 9/6. For some reason, 9/7 is missing.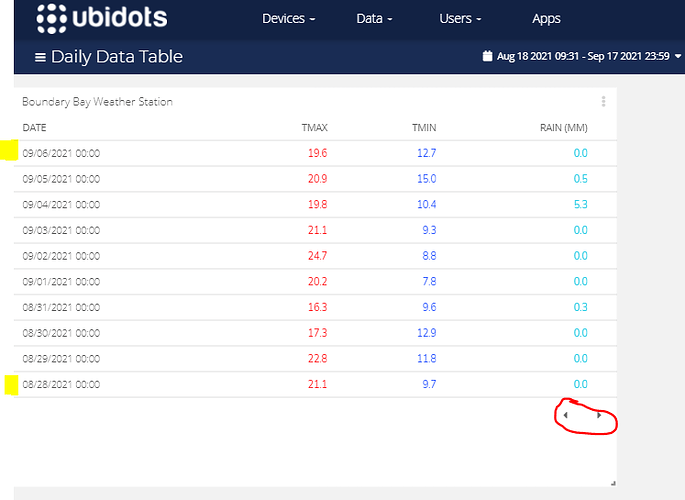 I've checked the data, 9/7 is complete. I'm able to reproduce this with different date ranges.
Is anyone else seeing this?