As the title suggest, I need help to change the font size of the content in a "Value Table".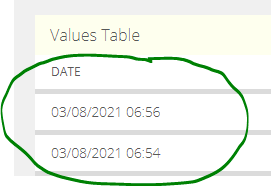 I tried to follow the tutorial on "Custom Style" / "Widget's Style" but all it does is just change the style of the "Title Bar" and the "Menu". The content inside the table remains unchanged.
Thank you very much.