Hi there! we're excited to announce our latest plugin:


With this plugin and Ubidots' drag-n-drop IoT dashboards, you'll be able to build your own NOC (Network Operating Center) for your LoRaWAN gateways

.
Now, this is not exactly our office, but it's what having a self-built NOC feels like: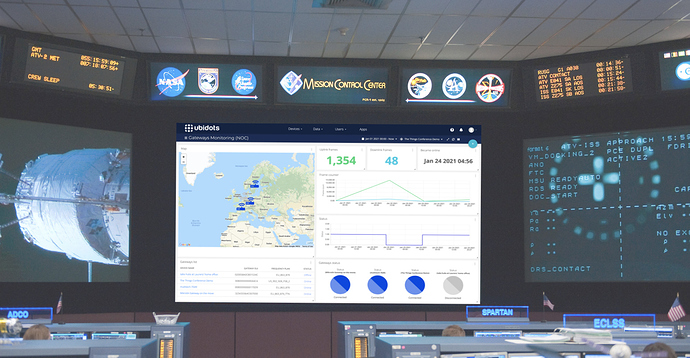 If you have gateways out in the field, and you're are wondering whether they are performing right, then this plugin is for you. Check the full guide here.
Troubleshooting
Please note that, for this plugin to work, you need to make sure you're using a valid TTS API Key. If you can't see any data or newly created devices, please check your API key using an HTTP client such as Postman, by making a GET request to
URL: https://<YOUR_TTS_SERVER/api/v3/gateways
Method: GET
Auth: Use your TTS API Key in a Bearer token header

You should be getting a successful response like this: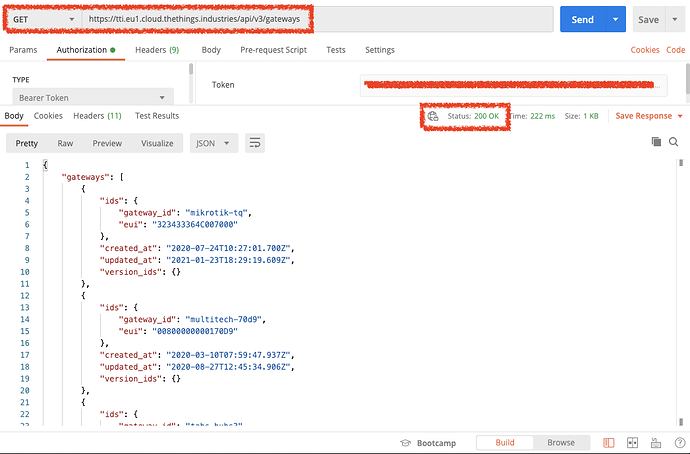 What do you think? How would you expect to be using this plugin? Leave us your comments or ideas below