I have about 80 Particle devices for which I'm currently setting up a dashboard. Things are going fine for the most part, but I ran into two issues that I haven't managed to figure out yet:
(1) When I set the Map widget to Dynamic, it shows all my devices, instead of just the Dashboard device.
(2) I have a variable which is present only for some devices. As a result (I think this is the reason at least), the widget (slider) for it isn't displayed ("No Data Found") even when a Dashboard device is selected that has that variable. Is this fixable in any other way, or do I have to ensure a widget variable is present among all devices?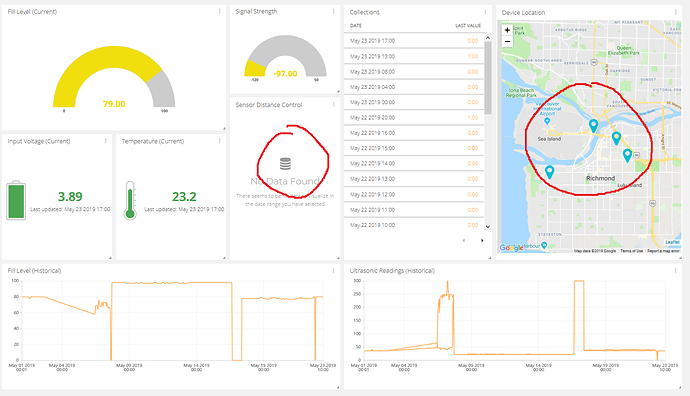 Both issues are solved if I switch from Dynamic to Static, but obviously I don't want to do this with my number of devices. All my other widgets (gauges, graphs, etc.) are working fine in Dynamic mode.