Hi everybody!
I'm trying to create an synthetic variable for my oil sensor, it calculate Viscosity from temperature using some costants, see figure: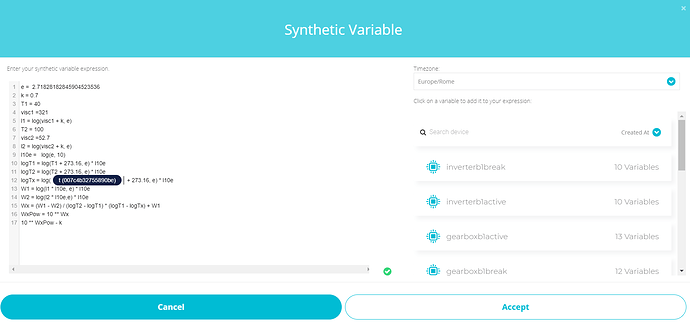 As you can see from green tick, it is syntactically correct but does not produce any value in my dashboard, instead if I try to output only logTx value (ignoring code after), it works.
What I'm doing wrong?