Hi,
i don't understand and i don't find the policy of credits.
Wich functionality uses the credits?
Thanks
Hello @foxalex, in your user's panel you can see how credits are discounted from your account, I attach you a screencap too: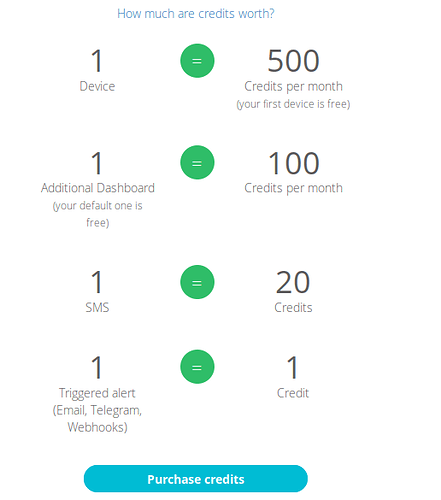 Remember that in your profile you can find too the button for getting for free credits, you should send to Ubidots some project of your own and we will get back you more free credits!
Regards.