Hi!
I'm using IOT2040 from Siemens.
I'm using simple readout data from my S7-1200 PLC with Ubidots_out and this works fine.
BUT, I'm trying to use Ubidots_in and it fails.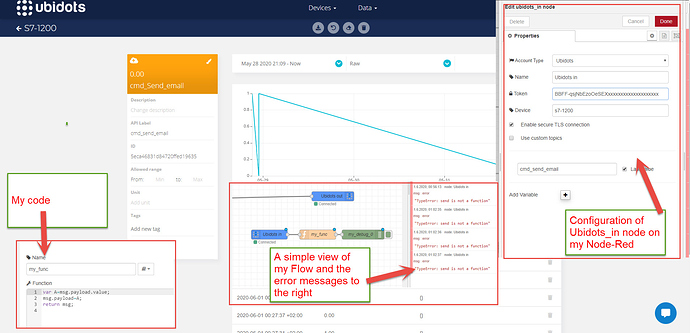 I have configured a Switch in Ubidots account. Then I connected a Ubidotd_in node to the Switch.
After the Ubidots in node I have put a function node to process the data from Ubidots on my Node-red.
With the following code:
var A=msg.payload.value;
msg.payload=A;
return msg;

Then I have a Debug node and getting the following error, each time I switch the state of the switch.
msg : error
"TypeError: send is not a function"
Do you have some idea what is the problem ?