I'm using Ubidots OUT and IN node.
OUT node works continuously and reads data from my PLC via Raspberry4.
IN module works for a while but then is not responding any more. I have configured a slider and a button, after Deploy I receive a message in my Node-Red for some time but then after some minutes not any more. Meanwhile OUT node is working all the time!
After that if I made some changes and Deploy again the communication starts again for some minutes.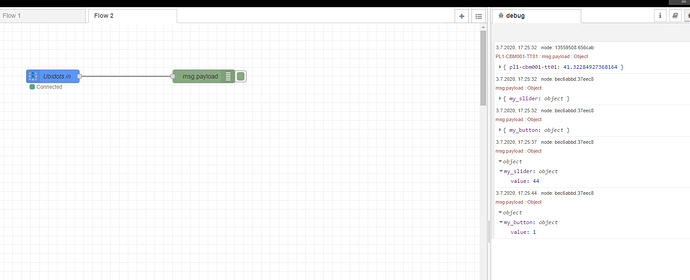 What could be the reason for that
Link to a video with the problem