Hi
I am getting the very unhelpful, "Error loading your data. Something went wrong on our end and we were unable to load your data", which I have learnt by trial and error means that the Dots Out limit in my STEM account has been exceeded.
I have not used Ubidots today (27th October) and only do so through the web UI. But the Usage report shows a figure of 52,281 Dots Out for the 27th.
According to another forum post this figure is updated at 00:00 UTC for the previous day which means there should be no figures against the 27th. See screenshot below. This is the second time in the last few days this has occurred.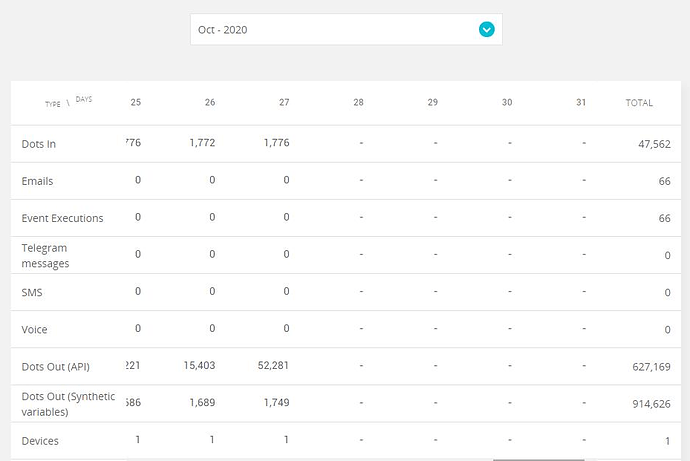 Thanks
Andy