When Particle announced their new generation kits, we couldn't wait to get hands-on with them. After a few months of testing and coding, We are thrilled to announce the official release of our Particle Mesh Library.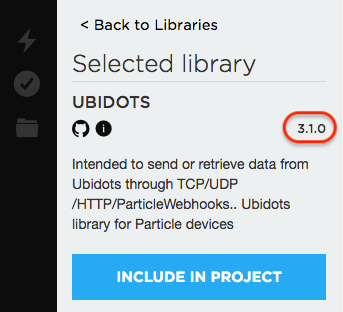 Particle's new Mesh development boards aren't just connected to the Internet, they're connected between each other to exchange information, strengthen their network, or forward data to the internet. With Particle Mesh, each device is able to join a local wireless network, a Mesh network, acting as a node and helping to collect sensor data and ultimately, send it to the cloud through the internet-capable Mesh gateways.
With our latest library release, Ubidots customers can scale existing IoT projects from hundreds to thousands of devices using Particle Mesh devices acting as gateways or nodes to forward data to Ubidots.
Following up, the next article will guide you through the process of integrating Particle Mesh devices and forward data from a Particle Node or Gateway, known as Xenon or Argon/Boron, respectively, to Ubidots, using one of the supported IoT cloud protocols in Ubidots library for Particle, namely HTTP, TCP/UDP or Particle Webhooks.
Integration guide: Connect Particle Mesh devices to Ubidots
As an additional resource, you can watch one of our latest Ubidots LIVE! Session where we explain how to implement the library's new functionalities and features.
Send us a video or picture of your dashboard once you integrate your Particle Mesh board with Ubidots, feel free to share and tags us at twitter as @ubidots. We would love to see what you come up with and what problem you're solving with this seamless Ubidots-Particle integration. :)
Don't have an Ubidots account yet? Sign up today to start tinkering with out latest additions.
---
Other users also found helpful: